Nursing Insights & Resources
Scholarships for Nurses: Apply Now and Get to a New Level of Studies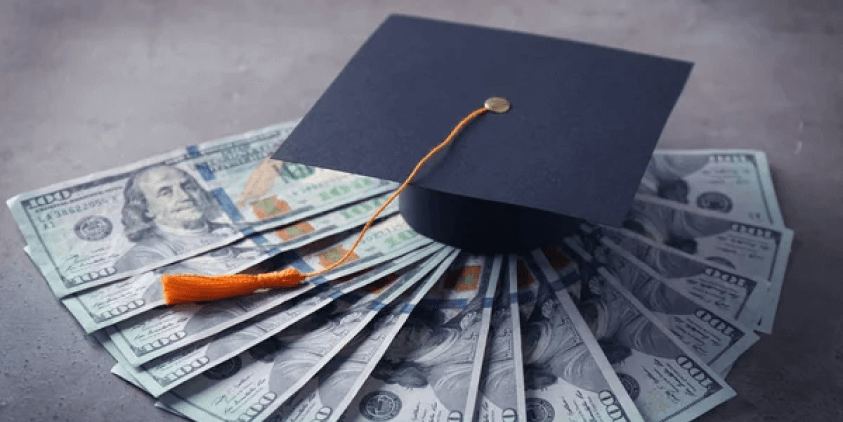 Doing meaningful work, making a difference, and having a career in nursing are synonymous. This field definitely gives you a chance to grow in your profession and enjoy numerous opportunities for development and advancement. The right nursing education and proper attitude will turn you into a specialist, whose services are in high demand. Still, scholarships for nurses play an important role in your career as education is costly and it is overwhelming to cover all the expenses without any support.
The profession of a nurse is in high demand. Although the number of nursing students is rather high, there is a considerable shortage of those who enter this field under present-day conditions. A lot of baby boomers retire and pandemic has changed life and introduced new rules and requirements. It is reasonable to encourage organizations and institutions all around the country to initiate various grants, scholarships, and financial aid for nursing students. They need help to cover the tuition costs and focus on their studies.
There is no cheap nursing school and students take loans to cover the fees. About 75% of students graduate with loans they still have to cover. You have an ambitious goal and you see that there are obstacles on your way. You need to pay not only for your tuition, but also for learning materials and books. It is complicated to afford everything and we recommend that you apply for nursing scholarships, which can be really helpful. Even if you are successful in one application, you will see a dramatic difference in the quality of your studies and life.
You want to succeed and it is natural! No matter whether you are a student of high school or a professional, looking for development and a new direction in your nursing career, you can benefit from a scholarship.
Scholarships: Where Can You Get Them?
It is much easier to cover the cost for education with scholarship funding or membership in a grant program. A financial burden on a student may be too heavy. So, the only right step to take is to look for scholarship options. You can search for a relevant graduate program, try to get a degree in nursing or engage into nursing practice. It is time to get started! There are a lot of resources you can use. The only thing is to be aware of the possible sources for help.
Start your search with discussing your plans with your educational institution. They might have enough information on the opportunities for you. For instance, guidance counselors in high schools may answer all your questions about available scholarships for you.
Financial aid offices can also give support to you. Contacting the college campus, you will get answers about particular opportunities you may try. Also, they can give you some pieces of advice and practical tips to optimize your search and get better results. Your school has a nursing department which can also give you the needed details. In some schools, there are unique opportunities for the students who seek nursing scholarships.
After local search in libraries, hospitals, volunteer committees, churches, and other institutions, you can ask your relatives and search online, using keywords.
Make a list of options you have found and apply! Use as many opportunities as you can. The more attempts you make, the more chances you get to be successful. If you win at least one of the awards, you will save a lot on your tuition! Thus, your life will have less stress and worries.
Which Scholarships Can You Apply for?
Have a look at a few examples of scholarships you can apply for if you are a nursing student. They have different target groups, so be careful while choosing.
Scholarship of Alaska Native Tribal Health Consortium Board of Directors
Open to: Students of Alaska Native or American Indian origin, pursuing nursing undergraduate or graduate degrees. Only for permanent residents of Alaska.
Deadline: March
Award: $5,000
Official Website: Alaska Native Tribal Health Consortium
Arkansas Association of Nurse Anesthetists
Open to: U.S. nursing students in the specialization 'anesthesia'. More than thirty scholarships for students enrolled in undergraduate or graduate nursing programs approved by the state. Check eligibility requirements for every scholarship separately.
Deadline: April 15th
Award: $1,000 – $2,500
Official Website: Arkansas Association of Nurse Anesthetists
Student Scholarships from Coursey Enterprises
Open to: US citizens only. First-year students enrolled in LPN or RN nursing programs. Applicants must be U.S. citizens.
Deadline: Fall scholarship – May 1. Spring scholarship – December 1
Award: $250 scholarship each semester (for one student)
Official Website: Coursey Enterprises
Scholarship of Hurst Review Services Nursing AACN
Open to: AACN school nursing students.
Deadline: Fall scholarship – July 15. Spring scholarship – January 15.
Award: $2,500 twice a year (for two students)
Official Website: American Association of Colleges of Nursing
General Scholarship from the Foundation of the National Student Nurses Association (FNSNA)
Open to: Only for US citizens or students with registration numbers and status of US permanent residents. All students enrolled in undergraduate or graduate nursing programs approved by the school.
Deadline: Mid-January. All details are on the FNSNA website.
Award: $1,000 – $7,500 per year
Official Website: Foundation of the National Student Nurses Association
Scholarships of Daughters of the American Revolution
They include: Mildred Nutting Nursing Scholarship, Caroline E. Holt Nursing Scholarship, Madeline Pickett (Halbert) Cogswell Nursing Scholarship, and District of Columbia Nursing Scholarship
Deadline: February 15
Award: $2,000–$2,500 (one-time scholarship)
Official Website: Daughters of the American Revolution
Scholarship of Cascade Healthcare Nurses 'Make A Difference'
Open to: Only for legal residents of the US or student visa holders. Age 18 +. Cumulative GPA over 3.0. High-school students willing to study nursing or students of the undergraduate program for a nursing degree at a college or university with corresponding accreditation.
Deadline: Early August; all details are on the website.
Amount: $1,000 (one-time scholarship)
Official Website: Cascade Healthcare Solutions
How to Get a Nursing Scholarship Awarded
Not everyone is awarded with a scholarship. It stands to reason that the selection procedure in the area of nursing is competitive. There are a lot of great candidates and you need to stand out to earn a scholarship for covering the fees for BSN, DNP, MSN, or other degrees in nursing. Your application essay is to be outstanding. You have to start your research of the organization values and mission a long time before you need to submit your papers. Also, you have to study all the prompts carefully. It is always time-consuming to do thorough preparation.
Start writing the first draft as soon as you get an insight into the key principles of applications. Let our writers assist you with fine-tuning of your draft. Consider that your essay ought to be concise and impactful. We have prepared useful guides on tailoring winning essays. Check on all the prompts to get to know how to make both the beginning and ending of your nursing scholarship essay really brilliant.
Reasons for Getting a Nursing Scholarship
A scholarship makes the chances of getting a good job higher
The demand for qualified nurses is gradually growing in the United States. It is expected to get an increase of about 16% within ten years. This rate is twice as great as the rate in employment overall. Thus, within the next decade, there will be more than a million RN job openings!
The efforts for getting a nursing degree are great, but it is rewarding to take them. Your determination will definitely make a difference. If your resume has an entry about a nursing scholarship, you have higher chances to get selected for a prestigious position.
A scholarship lets students prevent debts
The fees for college have gone up by about 400% within the previous thirty years. It is a discouraging factor for the US applicants and the prospects are sad. It may happen that a nursing degree can demand about $120,000. With a problem of shortage of nurses in the field, it is important to give a chance to the students to get rid of the financial burden.
A scholarship helps minority students enter the field
According to the statistics, only 10% of registered nurses in the field are men. The situation is even more complicated with minority groups. There are very few of them in the field. Although the number of men in nursing is increasing, they are still underrepresented in the field.
Actually, it is not about men only. The statistic data says that the number of Hispanic and Latino nursing students is very low. It is reasonable to encourage them with scholarship support, isn't it?