Nursing Insights & Resources
National Association of Hispanic Nurses History: Essential Issues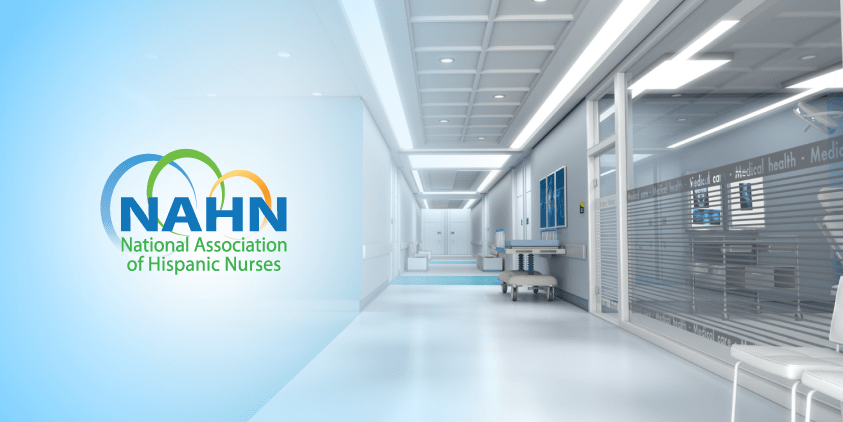 In 1975 the National Association of Hispanic Nurses (NAHN) was founded so as to represent the needs and rights of Hispanic nurses in the USA. According to its mission, the association aims to improve the healthcare standards in Hispanic communities. It focuses on leading, promoting, and advocating the educational and personal opportunities of Latino nurse specialists. The organization has been increasing the number of nurse leaders, nurses, and nurse educators of Hispanic origin.
In 1974, a group of Hispanic nurses held a meeting during the Convention in Atlantic City. They considered that the ANA ignored the Hispanic nurses' needs. Consequently, they managed to establish a Hispanic Nurses Caucus of the ANA. It is not possible to underestimate the significance of the following decision. At the conference, the visionary leaders exchanged their ideas about creating a brand new concept. During their next meeting, they decided to found the National Association of Spanish-Speaking Spanish-Surnamed Nurses (NASSSN). In 1979, the organization was renamed into the National Association of Hispanic Nurses (NAHN). In 2002, the first peer-reviewed journal, known as The Hispanic Health Care International (HHCI), was published by NAHN. The following journal, which is bilingual, is published 4 times a year.
The Challenges Faced by Hispanic Nurses
As well as many other colored communities, Hispanic nurses face various challenges in the professional field. Provided below are the important barriers faced by Latino nurses:
Low family incomes;
A high proportion of the first-generation college students than other ethnic and racial groups;
Inappropriate access to important information;
Increased needs for financial aid;
Greater chances of imposter syndrome.
It is worth noting that Latino nurses face many other difficulties in their careers. Yet, while entering a nursing career can be difficult, rising to leadership positions is almost impossible. It is obvious that the situation has to be improved.
When you differ from your peer by gender (there are lots of stereotypes related to men in nursing), ethnicity, race, age, or background, being underrepresented in the workplace can be embarrassing. A lot of Hispanic nurses, especially women, do not see themselves in leadership positions. As a result, they fail to visualize their own potential.
Professional representation is very important as it leads to a feeling of purpose in the chosen field. Since Latino nurses do not see themselves in the leading roles, they do not have a feeling of belonging to a community. To create a sense of belonging, one should consider cooperating with professional mentors. Thus, professional nursing associations acknowledge the need for mentorship among Latino nurses. In addition to mentoring experience provided by the association, it also ensures leadership opportunities for early career nurses at the national level.
To seek a mentor or to become a mentor for nurses of Hispanic origin, one has to register at the formal mentoring program by the NAHN. You will be able to take part in local conferences, networking events, discussion forums, etc.
Become a Member at NAHN and Get Great Benefits
NAHN is uniting healthcare professionals, academic leaders, and administrators from different states. They can share important ideas related to the field, exchange their experience, as well as increase their awareness of the specific needs of this ethnic group. In case you become a member of the NAHN, you will be capable of studying, teaching, and boosting your skills as well as competencies. The membership will enable you to deliver high-quality health care to the Hispanic community and beyond.
Active participation in the association provides a great number of additional perks. In particular, you can expect mentorship connection, leadership development, as well as broad networking opportunities. As a member of this reputed organization, you will be able to take part in community outreach programs and national advocacy programs. Also, you will be eligible for scholarships and awards. By getting free subscriptions to quarterly journals and publications, you will be able to access information about all recent findings in nursing. As soon as you advance in your nursing career, you will have increased opportunities for continuing education and improvement of your competencies.
More Hispanic Nurses Ought to Succeed in Their Profession
The National Association of Hispanic Nurses has persistently been working on employing students in various nursing education programs. As such, it aims to increase the number of bilingual nurses who would be capable of providing high-quality care to their patients.
According to recent reports, 44% of Hispanic Americans indicate communication problems caused by cultural differences and language. As a result, the members of the Hispanic community have worse health outcomes than other US citizens. Unfortunately, language and cultural barriers are not the only challenges impacting the health of the Hispanic population. These people have less access to preventive care, quality care, health insurance, etc. Professional nurse practitioners who realize these problems are able to help patients address them.
The National Association of Hispanic Nurses Ensures Diverse Workforce
Working in a diverse workforce, you will cooperate with the nurses having the skills and expertise necessary to address the various needs of their patients. These needs depend on spiritual affiliation, cultural identification, gender, language, etc. It is very important to make sure the nurse is aware of these peculiarities.
Diversity in people means diversity in culture, history, thinking, experience, and background. By taking into consideration the diversity factor, nurses can make the problem-solving process innovative and multi-dimensional. Thus, diversity is one of the key priorities in many organizations.