Nursing Insights & Resources
Advance Your Nursing Career by Learning about Special Nursing Organizations!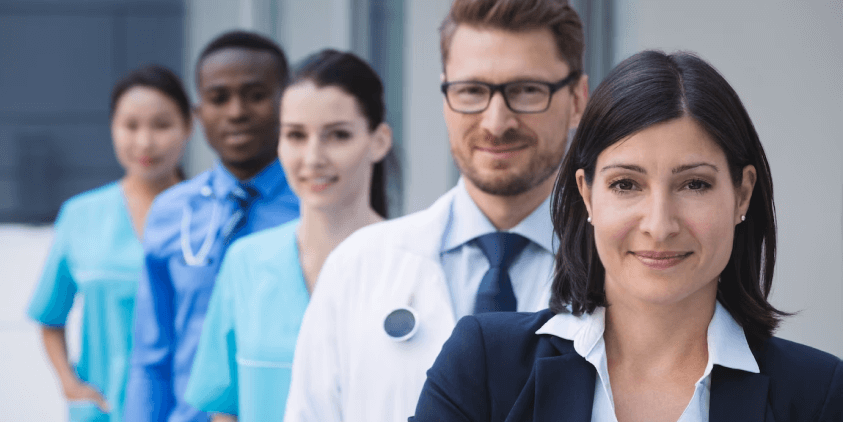 As a dedicated nurse, you are willing to provide high-quality services for patients. You definitely know that these people rely on your compassion and expertise. Although your work can be challenging, it is also pretty rewarding. At all stages of their practice, nurses have to strive for development and professional growth. Luckily, they can receive appropriate support from reputed nursing organizations.
The famous nursing associations focus on protecting the interests of all the goal-oriented healthcare professionals. In particular, they provide continued education, substantial scholarships, and other fantastic opportunities. By becoming a member of a reputed nursing organization, you will get various benefits. In particular, you will get unlimited access to professional mentorship, nursing certifications, and further education. These benefits will enable you to advance your career and boost your expertise.
Over the past several years, the number of organizations for nurses was increased. The need for professional nurses is growing every day. Nowadays, more and more nurses are getting specialty degrees. This tendency is changing patient care delivery. If you want to keep track of the recent trends and tendencies of the healthcare field, then you need to find a network of professional specialists. We recommend you learn everything about the organization that reflects your career interests and join it.
For your convenience, we have created a list of the well-known organizations for nurses. Look it through and find out the opportunities you may get there.
The American Nurses Association
It is one of the largest nurse associations in the United States. This organization is working on fostering the highest standards of nursing practice. Also, it aims to promote nursing ethics by improving the criteria of wellness and safety. By becoming its member, you will take advantage of continuing education, mentoring opportunities, professional networking, conferences, etc.
Membership in this reputed association will help you follow the latest advancements in the field. Also, you will communicate with professional healthcare experts and share your suggestions related to patient care improvement.
Official Website: The American Nurses Association
Association of Nursing Professional Development
According to the mission of the organization, a nurse`s education can never be complete. This idea seems pretty clear as there are a lot of issues that affect the work of a nurse. If you want to succeed in the workplace, you need to consider these aspects. Of course, the healthcare industry is developing very fast. To serve your patients well, you need to learn about the new strategies and instruments facilitating professional practice. The association is helpful for professional nurses who want to master additional aspects of professional development. The members of ANPD can work as mentors, skills validators, and academic partners. Active participation in the organization will promote your career advancement.
Official Website: Association of Nursing Professional Development
National Association of Pediatric Nurse Practitioners
This organization includes a bit more than 8.000 participants. It aims to improve health care for infants, children, and adolescents by providing pediatric nurses with the necessary tools. Noteworthy, the organization ensures high-quality education options through its online platform. NAPNP is the only facility in the United States that is working with pediatric nurse practitioners. To ensure easy access to important information, it enables its members to attend meetings and conferences. This helps them stay updated about the recent advancements in the nursing field.
Official Website: National Association of Pediatric Nurse Practitioners
The National Student Nurses Association
This association provides its members who prepare for initial nursing licensure with career development support. It will equip you with helpful resource guides, appropriate materials, and useful tools for career planning.
Official Website: The National Student Nurses Association
The American Board of Nursing Specialties
ABNS is focused on the long-term development of nursing skills and knowledge. Thus, it consists of many member organizations. These associations represent more than 900.000 RN specialists who work in various healthcare facilities. ABNS emphasizes the importance of accreditation and delivery of the best healthcare to patients. As such, it provides its members with access to relevant an authoritative peer-reviewed research.
Official Website: The American Board of Nursing Specialties
American Association of Critical Care Nurses
Having more than 120.000 members, this organization is one of the largest communities for healthcare professionals. It offers special critical care certification resources to its participants. Also, it initiates various networking events to make sure the members recognize the importance of innovation, collaboration, and leadership.
Official Website: American Association of Critical Care Nurses
American Psychiatric Nurses Association
As its title suggests, this organization is helpful for nurses working in mental health care. Its primary goal is to provide the members with the resources necessary for their empowerment and professional growth. The association is a confident advocate for patients suffering from mental problems. To provide its members with access to the latest information on mental healthcare, it hosts conferences and professional meetings.
Official Website: American Psychiatric Nurses Association
Emergency Nurses Association
This famous organization promotes and advocates compassion, collaboration, and inclusiveness in the healthcare field. In addition to providing the members with continuing education opportunities, it ensures the implementation of emergency nursing standards. The organization is providing annual awards for those members who succeed in their career advancement.
Official Website: Emergency Nurses Association
State Nurses Organizations & Chapters
No matter what your nursing level is, you need to join your state association. It will enable you to keep track of the latest events and tendencies in the healthcare field in your state. Every state has its own standards and procedures that influence healthcare in the specific area. As such, a lot of famous nursing associations have their local affiliations. You have to understand that membership in the state nursing association will provide you with many opportunities that will impact your professional life. So, do not miss your chance to advance your career.
Find Your State Nurses Association on the Interactive Map
Sigma Theta Tau International Honor Society of Nursing
This organization has more than 700 institutions all over the world. First of all, it offers substantial grant opportunities that help students pay for their nursing tuition. Joining this association will help you increase your chances to get a well-paid job. What is more, you will have instant access to different reputed resources and equipment. In particular, you will be able to attend webinars, conferences, and meetings. They will enable you to meet professional healthcare specialists who will help you boost your working potential.
Official Website: Sigma Theta Tau